Bienvenido

21.10.2016
"Tell Excelsior's tale" Winners

Dear Settlers,
The Excelsior has traveled to destinations far away from anything your Settlers have ever even heard of. In September we asked you to write about her adventures! We received over 200 stories and decided to increase the awardees :)!
Congratulations to the winners:
Julie3 (DE) & Thejollyone (UK)!
Read more details in our > forum <.
Thanks for your work and happy Settling!
BB_Nanuq

17.10.2016
Clean Your Desktop Day
Dear Settlers,
Do you believe in the power of orderly folders, or is your desktop a cluster of icons?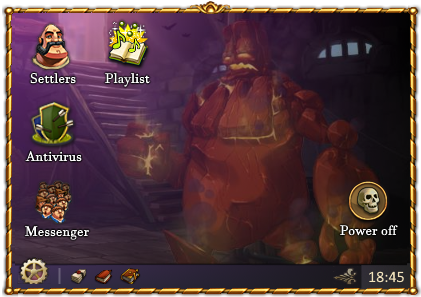 Join us in celebrating Clean Your Virtual Desktop Day by sharing your own desktop with the community, or creating a Settlers themed desktop!
Read more tips, tricks and rules in our > forums <

Happy desktop cleaning,
BB_Nanuq

12.10.2016
National Day!
Dear players,
All Settlers of your kingdom made a lot of preparations to celebrate today's occasion. Enjoy gatherings with family and friends. A special gift has been sent in-game.

Happy Settling!
BB_Nanuq

10.10.2016
Halloween 2016 - Dev Diary
Dear Settlers,
it's that time of the year again: Halloween is coming closer! Sonya Graham just reported seeing some ghosts in the distant. Your Geologists have spotted golems growing up in underground tunnels below your island - a brand new golem has been found! The "Supreme Golem."

We've implemented new content like buffs, buildings, and decorations in this year's Halloween event. Also, the way Pumpkin Cemeteries work has been changed.

More Adventures reward Pumpkins (via Refillers). Find Pumpkins by sending Explorers out on a Treasure search, collect guaranteed Pumpkins on the island and play hard to get all 2016 Halloween Achievements.
Check out the > Dev Diary about Halloween Event 2016 <
Changes compared to last year's event are highlighted to make them easier to find.
Have a Happy Halloween!
Spooky Settling!
BB_Nanuq

23.09.2016
Tell Excelsior's tale Event

Dear Settlers,
The Excelsior has traveled to destinations far away from anything your Settlers have ever even heard of. We want YOU to write about her adventures!
Write a short story about Captain Graham and one of her adventures with the Excelsior. The best story will be implemented in the game! Of course, there will be other precious rewards as well.
The event will be held in English and German. Visit the forums for more information:
We are looking forward to seeing players from all over the world sending us their stories! For us to be able to read all stories, we have to ask that they are submitted in English or German.
Happy writing!
BB_Nanuq

16.09.2016
Can you help us forge the truth?
Dear cryptographers,
Over the following three days, keep an investigative eye on our Facebook page for cryptic clues. These shrouded signs each point to a mysterious event looming on the horizon. What could this possibly all mean?

The riddles will be available in English and German
Prepare your magnifying glass and follow the hints to break the enigma!
Detectives, this way!
BB_Nanuq

16.09.2016
Letter Writing Spotlight: Mishas
Dear Settlers,
The letters kept coming and the contest was very close. The entries were as good as we've imagined it would be, but one stood out among the rest. This letter was written by our very own, inspired, Mishas: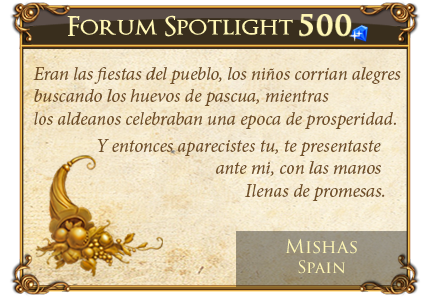 The forum post can be found > here <
Congratulations,
BB_Nanuq

12.09.2016
Excelsior - Dev Diary
Dear Settlers,
Sonya Graham and her "Excelsior" are on their way to your islands!
The latest Dev Diary will explain the new features around the Forge of Truth:
Crystals, a new Resource
New adventure type called "Ventures"
Epic Raid "The Evil Queen" Venture campaign
Daily quest and daily login bonus changes
Lot's of new buildings & more
Read the Dev Diary > here <.
Enjoy this new feature that will be deployed mid to end of September! Keep an eye on the game update news for the exact date and time.
BB_Nanuq

11.09.2016
First Aid Day - Thank You!
Dear Island Mayors,
It's been a long and arduous weekend, but thanks to your help the general was able to find all the missing medipacks! With so many volunteers willing to help, the general has been kind enough to draw a map with the locations of the 40 medipacks: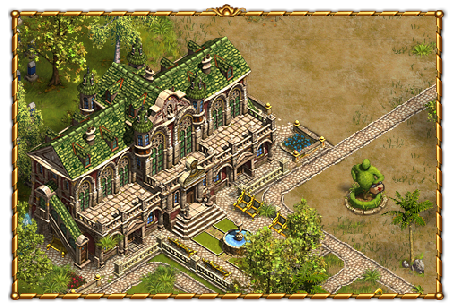 Click the picture above for the map!
Did you find them all? Which ones did you miss? We'd love to hear your feedback about the medipack hunt, so don't forget to leave a comment over in the forum!
Thanks again for helping with the search!
BB_Nanuq

31.08.2016
Gamescom Recap 2016

Dear Settlers!
gamescom 2016 ended and we'd like to say many thanks to... You!
Without you, our players and fans, the gamescom wouldn't have been half as successful and interesting as it was this year again.

Community Day - Sunday
We are really proud to have such a devoted Community - THANK YOU!
Have a look at this forum post for more pictures!
BB_Nanuq