Archivo de noticias

18.02.2019
Current Performance Issues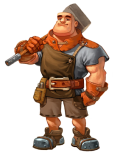 Dear Settlers,
We are aware of the continuing latency issues, which you reported to us. This has the highest attention and we keep you updated in this Forum-Thread.


Thank you for your reports and patience.
BB_Sious

14.02.2019
Game Hotfix 14.02.2019 [Done]

Dear Settlers,
The game will undergo maintenance. During this time it will be unavailable.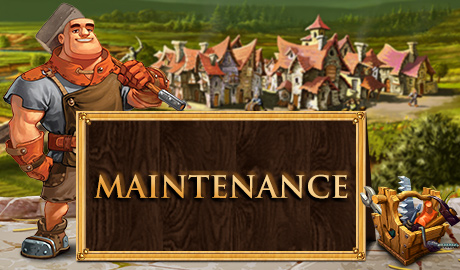 Day: Thursday, February 14th
Game World: Closed
Start: Approx. 11:00 CET
End: Approx. 15:00 CET
Adventures & Premium: Times will be extended
This hotfix is to address latency issues.
Regards,
BB_Sious

12.02.2019
Game Update 13.02.2019 [done]

Dear Settlers,
A game update is scheduled for Wednesday. During this time, the game will be closed.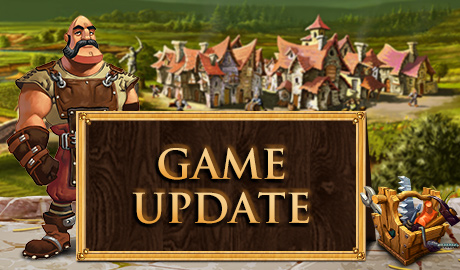 Day: Wednesday, February 13th
Game Worlds: Closed
Start: Approx. 03:00 CET
End: Approx.

12:00

08:14 CET

Adventures & Premium: Times will be extended
The conversion of Christmas resources will not occur during this update, but another one down the line. A change log is posted here.
Regards,
BB_Sious

08.02.2019
Storm the TSO test server gates!

Dear Settlers,

Today we'd like to ask you for help! We need a lot of players online and playing the game on our test server, www.tsotesting.com! For hitting a certain amount of active players at the same time, we will reward all players worldwide with this nice loot:


Cool, isn't it?! Here's how it works:
Go to www.tsotesting.com,
Register / Log in and...
Play the game for at least 15 minutes and
take it to its' limits!
We know you can do it ;)
---
Test process update: Goal achieved!
See your in-game mailbox for rewards throughout the day.
Your "The Settlers Online" team

06.02.2019
Get The Settlers History Collection

Dear Players,
Happy new Chinese Lunar Year everyone!
You can save 50% on the History Collection of "The Settlers" as well as on other selected games during the Ubisoft Store Lunar New Year Sale.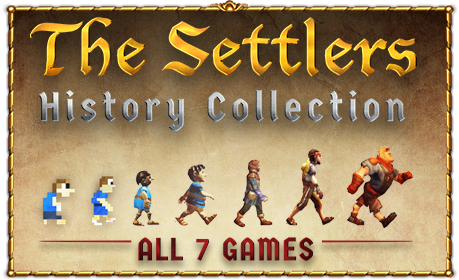 Get the special offer now in the Ubisoft Shop!
Your
"The Settlers Online" team

06.02.2019
Change log 12.02.2019

Dear Settlers,
The new game version will feature the technical implementation of the Valentine Event 2019, as well as a new skin for the Christmas Market, Endless Gold Mine and scenarios that can be bought with Map Fragments!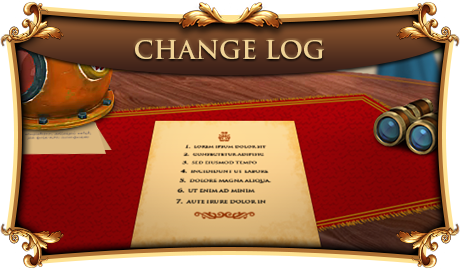 Read more about the upcoming version in our Change Log.
Happy settling,
BB_Sious

05.02.2019
Database Maintenance [done]

Dear Settlers,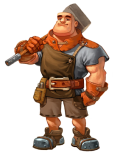 On Wednesday, 6th of February, an IT infrastructure task will require the game servers to be taken offline.
Please plan your game activities accordingly.
Date: 06.02.2018
Timeframe: approx. 02:00 CET - approx.

10:00

09:00 CET
Gameworld: Closed
Adventures & Premium: Times will be extended
We've also posted a new change log for the upcoming game version: read it in full here!
Kind regards,
BB_Sious

31.01.2019
Leave a Note

Dear adventurers,
We all know the strange sounds our specialists or generals give. If your specialists could leave messages or notes to visitors on your island, what would these texts look like? Are they more funny or maybe quite charming?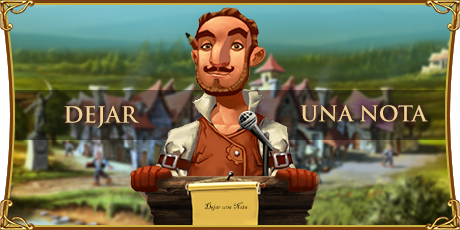 Share the funniest ideas with the community in our Forum!
Happy settling,
BB_Sious

23.01.2019
Handwriting Day

Dear calligrapher,
Today it's Handwriting Day and it does not only ask you to put your pen to the paper, but also to share some of your special achievements throughout the years.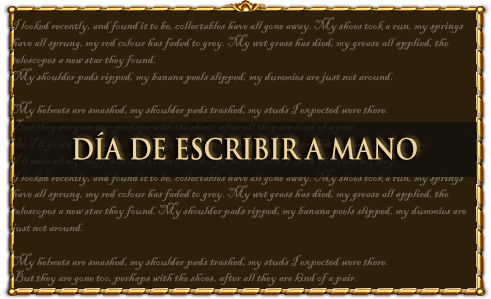 If you created something special and outstanding with the art of letters, share your experiences with the Community in the Forum!
Happy Settling,
BB_Sious

22.01.2019
The Wishing Well - Round 33

Dear Settlers,
The wishing well has granted Xana's wish for a Medipack! The 33rd round begins today January 22nd and you have until February 18th to participate.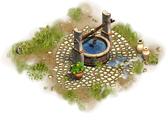 You can read and find out all the details on how you can have one of your wishes granted in the forums!
Good luck!
BB_Sious