Bienvenido

21.09.2017
Ask Me Anything: More Answers

Dear players,
Find out why it isn't possible to have two loot spots at the same time, what Game Design feels about map shortcuts and much more in our latest batch of AMA answers!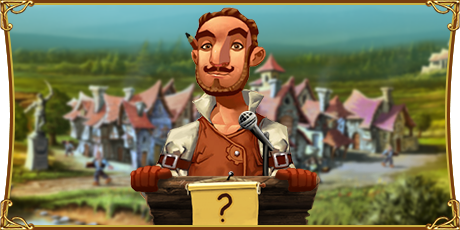 On a lighter note, our CM team reveals their daily routine, favorite magnets, books and the color of their... socks. Read everything in our forum!
Note: With 145 published answers, we will be taking a short break before resuming our usual AMA rounds of answers.
Have fun!
The Settlers Online Team

19.09.2017
Crisis Quest - The Bandit's Counterattack

Dear Settlers,
We're in a time of crisis again: In The Bandit's Counter attack oriental looters are planning to steal the riches from your island.
Start: Tuesday, September 19th, 10:00 CEST
End: Tuesday, September 26th, 10:00 CEST
Who:

Level 16-75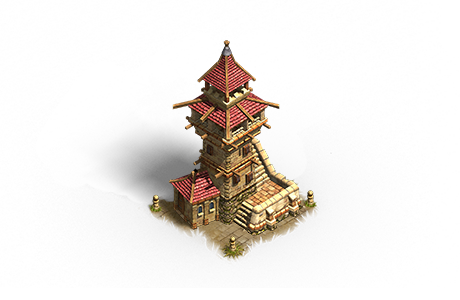 Watchtower - Main reward - Offers space for 120 Settlers
You have 1 week to complete the quest and gain valuable rewards!
Further information can be read in the forum.
Good luck!
BB_Sious

15.09.2017
Dev Notes: Adventure Classification

Dear Settlers,
If you're still not convinced about the necessity of reclassifying adventures, our latest Dev Notes highlight four different benefits of this change.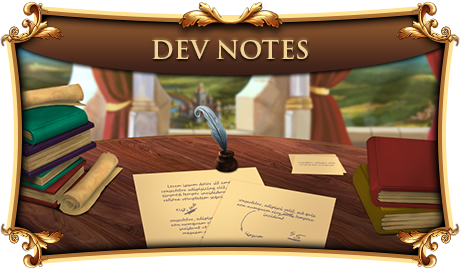 Read about the differences between the old system and the new one and many other aspects in our forums.
> Dev Notes <
Happy Settling,
BB_Sious

15.09.2017
Send us a postcard: Second winner!

Dear players,
The second winner of our Community event, French player sansgene, has leather crafted a parrot, confirming once again our settlers' longing for exotic islands!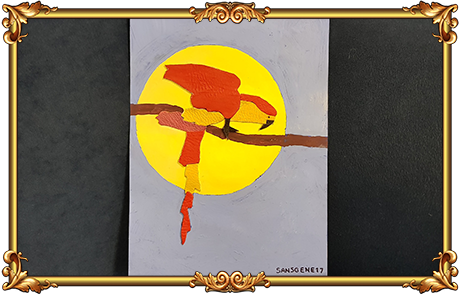 Check out the cool story behind this postcard in our forum!
Congratulations!
The Settlers Online Team

13.09.2017
The Wishing Well - Round 9

Dear Settlers,
The wishing well has granted bafs' wish for a Trade Office! The 9th round begins September 12th and you'll have until September 25th to participate.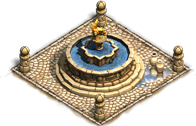 You can read and find out all the details on how you can have one of your wishes granted on the forums!
Good luck!
BB_Sious

04.09.2017
Dev Diary: Adventure Type Rework

Dear Settlers,
Classifying various adventures in The Settlers Online can become a difficult task. Our developers have thoroughly redesigned this feature for a better understanding, as a new UI has been implemented to match the new difficulty levels.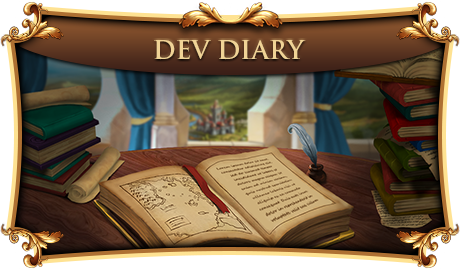 Find out all the ins and outs about the adventure classification in our latest Dev Diary and read more about the new game version in our change log!
Happy settling!
BB_Sious

22.08.2017
Forum Spotlight: TANDRIA

Dear Settlers,
We continue to reward interesting and creative contributions our players share in our forums. Today we award this clever guild presentation from Shimbo for his guild.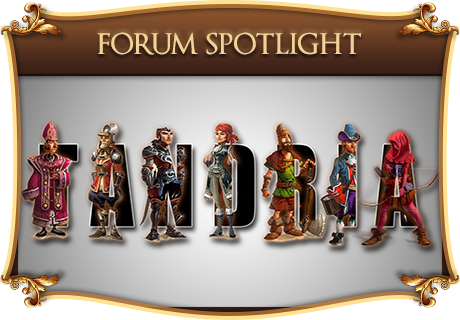 The forum post can be found in here.
Congratulations for winning the Forum Spotlight reward!
Regards,
BB_Sious

10.08.2017
Halloween Event 2017

Dear Settlers,
With only a few weeks left of Summer, the time has come to finally start testing the upcoming Halloween event! Two brand new items will be introduced which you will want to look at very thoroughly ;).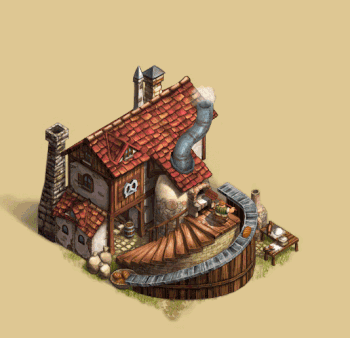 Of course, there are many other new things to be discovered!
Find out more details about this event in the Sneak Peek and test it on tsotesting.com!
BB_Sious

28.07.2017
Flash popup and warnings

Dear Settlers,
The latest versions of Chrome and Edge allow Flash contents only to be started after explicitly allowed to. Our website cannot recognize this "Click to play" setting. It assumes you've got an old Flash version installed and asks to update it.

If you click on the installation link, Edge and Chrome ask if the website shall be allowed to execute Flash. Confirm this and everything will work just fine.
We put together a FAQ that will guide you through the process in more detail.
We'd like to thank our forum community for providing valuable input to this topic! This helped us a lot putting some scenarios together.
Happy Settling!
BB_Sious