Bienvenido

19.02.2019
Game Hotfix 20.02.2019

Dear Settlers,
The game will undergo maintenance. During this time it will be unavailable.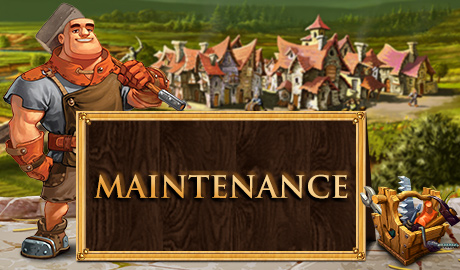 Day: Wednesday, February 20th
Game World: Closed
Start: Approx. 06:00 CET
End: Approx. 12:00 CET
Adventures & Premium: Times will be extended
This hotfix is to address certain latency issues.
Update:
"The Valentine Event should be started sometime this week if the game is more stable after this hotfix."
Regards,
BB_Sious

19.02.2019
The Wishing Well - Round 34

Dear Settlers,
The wishing well has granted liver_pool's wish for a Floating Residence! The 34th round begins today February 19th and you have until March 18th to participate.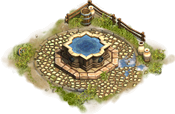 You can read and find out all the details on how you can have one of your wishes granted in the forums!
Good luck!
BB_Sious

18.02.2019
Current Performance Issues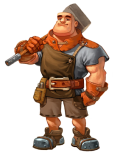 Dear Settlers,
We are aware of the continuing latency issues, which you reported to us. This has the highest attention and we keep you updated in this Forum-Thread.


Thank you for your reports and patience.
BB_Sious

13.02.2019
Dev Diary: Valentines Event

Dear Settlers,
Update: The Valentines Event will not be started this week. The reported issues since the latest game update require us to look further into it before we activate additional new content. We will post an update on the event next week and until then keep a close eye on the game performance. Thank you for your patience during this time!
Update: the Valentine Event will most likely not begin at the original time of 11:00 EET tomorrow. Keep an eye out for future updates to this status.
Love is in the air, and that can only mean one thing: it's the start of our brand new Valentine Event! We have several new buildings for you to add to your home-island: featuring the romantic Love Garden, Observatory and Weather Station. New specialists, quests, buffs and more - you'll be sure to fall in love with all of it!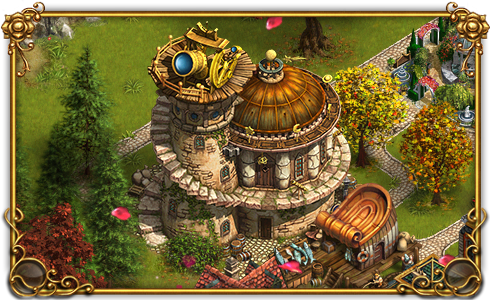 So don your most beautiful clothes, grab your flowers and head to that candle-light dinner: on the menu is our info-filled Dev Diary! Read every detail right here.
Happy settling!
BB_Sious

06.02.2019
Change log 12.02.2019

Dear Settlers,
The new game version will feature the technical implementation of the Valentine Event 2019, as well as a new skin for the Christmas Market, Endless Gold Mine and scenarios that can be bought with Map Fragments!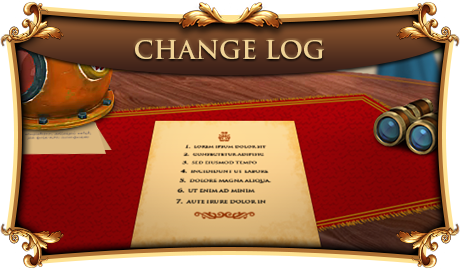 Read more about the upcoming version in our Change Log.
Happy settling,
BB_Sious

31.01.2019
Leave a Note

Dear adventurers,
We all know the strange sounds our specialists or generals give. If your specialists could leave messages or notes to visitors on your island, what would these texts look like? Are they more funny or maybe quite charming?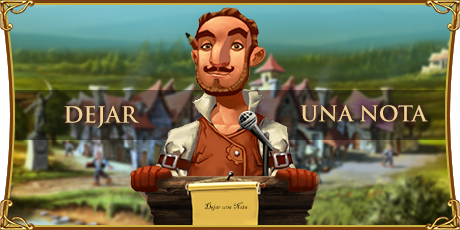 Share the funniest ideas with the community in our Forum!
Happy settling,
BB_Sious

23.01.2019
Handwriting Day

Dear calligrapher,
Today it's Handwriting Day and it does not only ask you to put your pen to the paper, but also to share some of your special achievements throughout the years.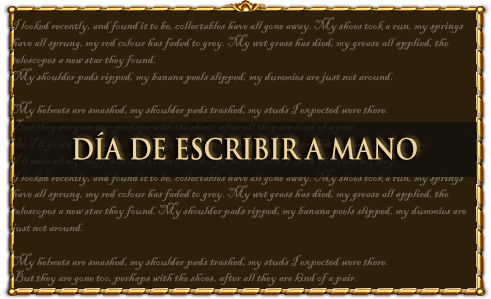 If you created something special and outstanding with the art of letters, share your experiences with the Community in the Forum!
Happy Settling,
BB_Sious

17.01.2019
Ditch New Year's resolutions

Dear settlers,
Today is the day when a large number of people abandon their New Year's resolutions. What is your perfect excuse to ditch your resolutions? Did you already abandon them or are you still strong in the game?

Tell us about your New Year's resolutions, Tips, Tricks and more in the Forum.
Happy Settling,
BB_Sious

05.09.2018
Chrome update: Flash player

Dear Settlers,
The latest versions of Chrome (69) deactivates the Flash plugin be default on all websites every time you close and open the browser.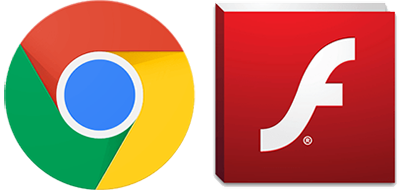 When clicking on "Play now", our website asks you to install Flash. Click on the "Flash player installation"-link. Chrome will ask if it shall activate the Flash Plugin. Click "yes" and enjoy playing The Settlers Online!
Happy Settling!
BB_Sious